Capitola, California is a very quaint seaside village a few miles south of Santa Cruz on HWY 1.
From San Jose take Hwy 17 South until you reach Hwy 1. Take the Watsonville exit (HWY 1 S). In
just a couple of miles you will see the Capitola Exits. Take the Bay Avenue exit. Turn right on Bay
Avenue and go straight until you come to a T in the road and bear right. You will soon see the ocean
and the main village. There is a place for all day parking just before you head down into the village.
All of the parking in the village is for no longer than 2 hours. After you park walk to the main part of
the beach just to the left of a group of restaurants. As you look straight out to the ocean turn left and
follow the beach to the cliffs. *Check the tides because you can only go to the cliffs at low tide*
Mollusk shells are the dominate fossil at Capitola. You can find some incredible display pieces.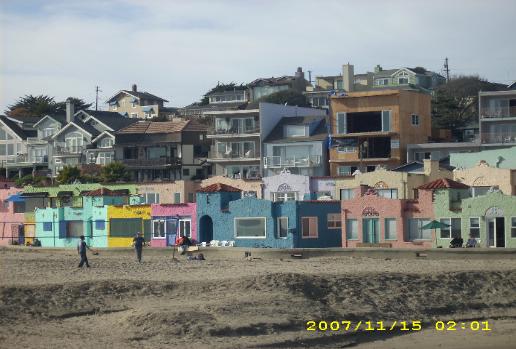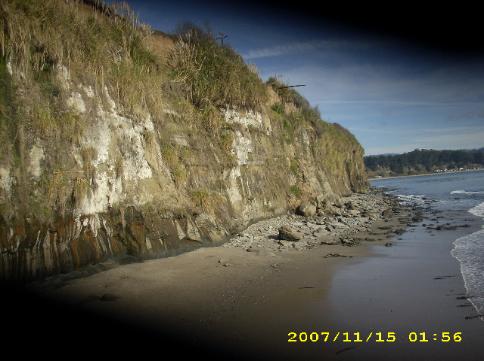 These are the cliffs with the tide coming in. Look in all the rocks on the ground and the fall debris
from the cliff. *Beware any time you collect around cliffs for falling rocks. When the tide is out you
can walk much further around the corner. There is at least 1/3 mile of beach that is prolific with fossils.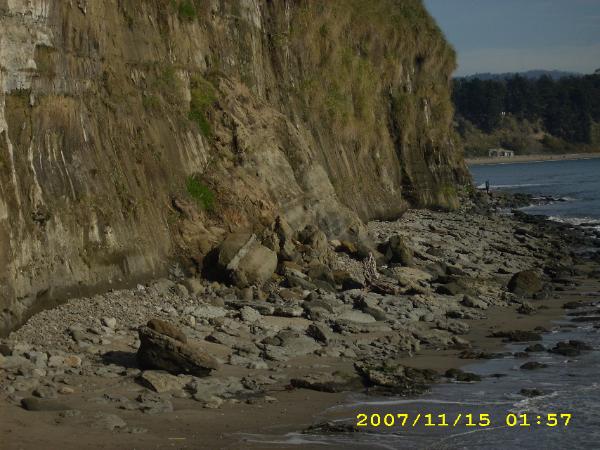 Here is a close up of a rather small part of the collecting area. You will find hard grayish round rocks
loaded with fossil shells. Many of the hard rocks are loaded with mineralized whale bones to include
a couple of complete juvenile skulls. In the more soft cliff debris you will find numerous casts and
molds of various shells as well as crab legs, claws,the rare carapace and the extremely rare shark tooth
(Extinct Great White) Below are some pictures of what you can find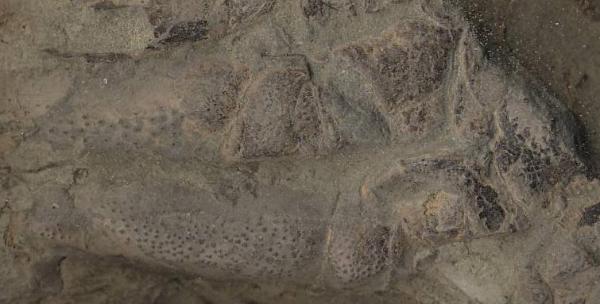 This is a close up of a pair of articulated crab legs. They are about 2 and 1/4 inch in length.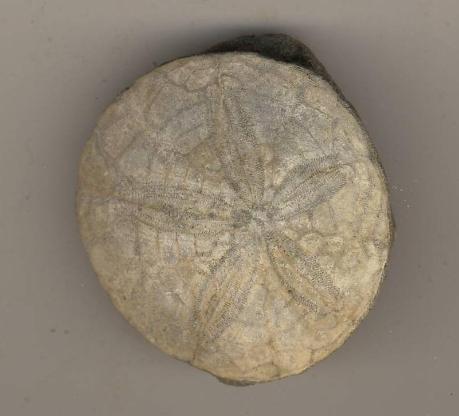 This is a very detailed Dendraster Sand Dollar. These can be found but they are not common.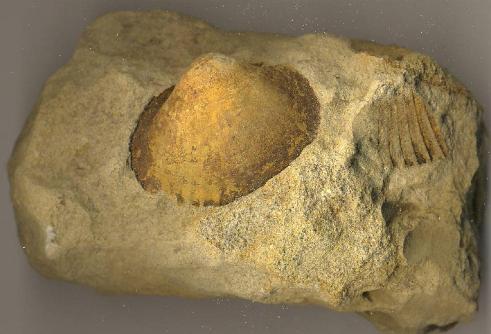 This is a nice example of both a cast and a mold of shells common to Capitola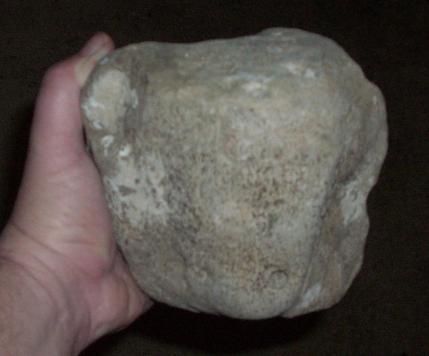 This is a fully mineralized whale vertebra